iceScrum
Agile collaborative development
Description
iceScrum
is a web application for using Scrum, the most popular agile development method, while keeping the spirit of a collaborative workspace. It also offers virtual boards with post-its for sprint backlog, product backlog and others.
Included in this Appliance
This appliance includes all standard features and on top of that:
iceScrum configurations:

installed from upstream WAR to /var/lib/tomcat7/webapps
iceScrum base directory set to: /var/local/lib/icescrum.

Tomcat and Java configurations

Uses OpenJDK 7 Java runtime environment
Configured Tomcat admin/manager roles and admin user.
Configured Tomcat HTTP connector to bind to port 80 (default: 8180).
Configured SSL port to bind to port 443 (default: 8443).
Disabled AJP connector on port 8009 (security).
Tomcat and Java environment variables configuration system wide.

SSL support out of the box.
Includes postfix MTA (bound to localhost) for sending of email (e.g. password recovery).
Webmin modules for configuring MySQL and Postfix.
Usage details & Logging in for Administration
No default passwords
: For security reasons there are no default passwords. All passwords are set at system initialization time.
Ignore SSL browser warning: browsers don't like self-signed SSL certificates, but this is the only kind that can be generated automatically without paying a commercial Certificate Authority.
Username for icescrum:
Login as username admin
Web – point your browser at either:
http://12.34.56.789/ – not encrypted so no browser warning
https://12.34.56.789/ – encrypted with self-signed SSL certificate
Username for database administration:
Login as MySQL username root at
https://12.34.56.789:12322/ – Adminer database management web app
MySQL command line tool:

$ mysql --user root --password
Enter password:
Welcome to the MySQL monitor.  Commands end with ; or \g.
Type 'help;' or '\h' for help. Type '\c' to clear the current input statement.

mysql>

Username for OS system administration:
Login as root
Point your browser to:
Login with SSH client:

ssh [email protected]

* Replace 12.34.56.789 with a valid IP or hostname.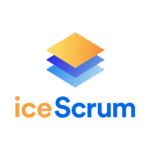 More  Links
Documentation: Technical overviews, how-tos, release notes, and support material
More Marketplace Apps
Gitlab: Self Hosted Git Management & DevOps Toolchain
Create your iceScrum Appliance
Deploys instantly. 2 month free with annual plans.
Basic
Perfect to start with
1 vCPU
1 GB RAM
25GB Disk
1TB Traffic
Standard
Great entry Performance
1 vCPU
2 GB RAM
25GB Disk
1TB Traffic
Economy - RAM
Memory optimized Performance
1 vCPU
3 GB RAM
40GB Disk
1TB Traffic
Economy - Balanced
Balanced Performance
2 vCPU
2 GB RAM
40GB Disk
1TB Traffic
Economy - CPU
CPU optimized Performance
3 vCPU
1 GB RAM
40GB Disk
1TB Traffic
Premium
For medium sized deployments
2 vCPU
4 GB RAM
60GB Disk
1TB Traffic
Premium Plus
Larger Deployments
4 vCPU
8 GB RAM
120GB Disk
1TB Traffic
Enterprise
Enterprise Grade Performance
6 vCPU
16 GB RAM
250GB Disk
1TB Traffic